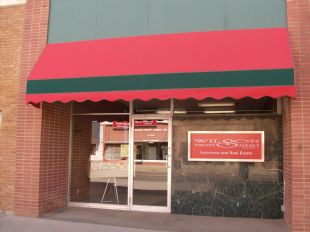 Wilson County Agency, Inc. was established in 1985 by Jim Gill, Rick Gill, and Robert Gill. In 1995, Kent Carpenter purchased the interest of Jim Gill and he remains an owner/broker.
Wilson County Agency Inc. serves the dual role of an independent insurance agency as well as offering the services of our agents in addressing your real estate needs.
As an independent insurance agent, we have the ability to place your coverage with several companies whether it be Auto, Home, Business, or Life.
Our real estate agents offer their professional experience in assisting you in the buying or selling of residential, farm and commercial properties.
Wilson County Agency, Inc.
421 Main
Neodesha, KS 66757


Office: (620) 325-2535
Fax: (620) 325-5302


Hours of Operation:
9:00 A.M- 5:00 P.M.
Monday - Friday

Real Estate Listings by Appointment
Please view all of our Real Estate Listings at the following links.